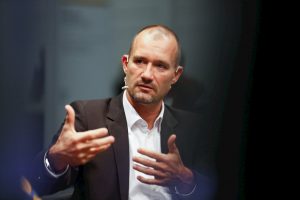 It's all systems go for the upcoming SAPHILA 2023 conference, hosted by the African SAP User Group (AFSUG), as high-profile local and international speakers have been confirmed for the event's ASPIRE-themed agenda.
The first post-pandemic SAPHILA since 2019, this year's conference will take place at the Sun City Resort, in North West province, South Africa, from 9 to 11 July 2023. SAPHILA 2023 is supported by SAP, as well as a number of other industry stalwarts, including Dimension Data, Deloitte, BCX, EY, Accenture, BEST, Can!Do Consulting, Consnet, Adapt IT, Decision Inc., Minabiz, GlueData, Nihilent and Stratfore Tech.
The two-day event agenda will feature local customer testimonials and panel discussions, covering eight different content streams – from Platform & Tech, Transformation and Human Experience Management (HXM) to The Future, Next-Gen and more.
Several world-class keynote speakers have been lined up for the event, including business authority and disruptor Vusi Thembekwayo, well known locally as an author, venture capitalist and serial entrepreneur. Thembekwayo's compelling talk, entitled: 'Future-nomics', will kick off the opening day of SAPHILA, taking a fresh look at the future of work, business, life and power.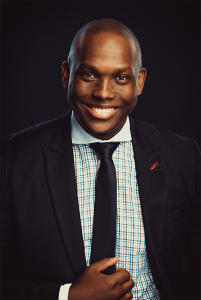 Vusi Thembekwayo.
"In addition to the strong focus on showcasing successful stories of local SAP customer transformation journeys, across several sectors, AFSUG is working closely with SAP to bring its top board-level experts from across the globe to address SAPHILA 2023 delegates," confirmed AFSUG Chairman Duke Mathebula.
Keynote speakers and industry leaders on the SAPHILA 2023 agenda include Sven Denecken, Senior Vice-President, Chief Marketing and Solutions Officer for Industries at SAP SE; SAP's Global Innovation Evangelist, Timo Elliott; and Dr Uwe Grigoleit, Head of Global SAP Customer Evolution, Center of Excellence.
The first day of SAPHILA 2023 will see both Denecken and Elliott take to the stage. Denecken drives product marketing and solution management across SAP's industry solutions, working closely with customers, partners, influencers and SAP specialists to shape and deliver effective outcomes for industry customers to support their digital transformation.
With more than 30 years of experience at SAP, Elliott works closely with leading-edge organisations around the world on their digital transformation initiatives and has presented to business and IT leaders in over 60 countries, sharing his insights on SAP strategy and emerging industry trends.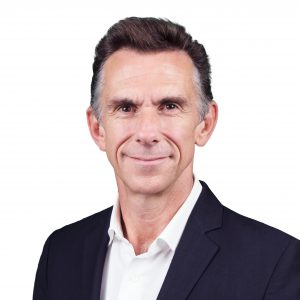 Timo Elliott.
Day two of SAPHILA 2023 will see Dr Grigoleit open the proceedings with his keynote address. Grigoleit specialises in helping SAP customers on their cloud journeys, adopt new business models and manage business change with the aim of increasing efficiency and reducing costs.
In addition to these keynote presenters, a number of SAP experts will address SAPHILA attendees in the breakout stream sessions, as well as hosting panel discussions. These will include:
Tim Steuer, Vice-President: Application Lifecycle Management at SAP SE, who leads the customer communications and relations team for SAP Cloud ALM solution, SAP Solution Manager, and Focused Run, and will provide valuable insights and strategies for attendees wanting to streamline processes and improve the bottom line.
Philipp Meyer, an experienced Software Engineer and certified Product Manager at SAP, who looks after solution management for multiple self-services that present SAP's roadmaps and provide transformation guidance. Meyer also regularly hosts customer visits in the SAP Experiences Centre in Walldorf, Germany, to trigger inspiring conversation on current business challenges and continuous improvement of the SAP portfolio.
Ralf Wagner, Vice-President: HCM Solution Management at SAP SE, who, with more than two decades of experience in both public administration and the private sector, has a wealth of knowledge in the management of HR and IT projects.
"Of great significance this year is that this will be our very first hybrid SAPHILA conference, where delegates who are not able to travel to South Africa to attend the conference in person will still be able to access this deep knowledge and expertise online," adds Mathebula, also Head of IT Business Applications Africa at Saint-Gobain Africa.
Early-bird rates for SAPHILA 2023 have been extended to the end of March 2023. Please visit: www.SAPHILA2023.com for details.
For more information on available sponsorship opportunities for the conference, please e-mail [email protected], or for assistance with general event information and bookings you can reach the team on [email protected].
The African SAP User Group (AFSUG) is an independent, non-profit organisation that is not affiliated with SAP. Its primary focus is to create a platform where SAP customers and partners can connect within the SAP ecosystem, share information, and communicate with peers and experts. This platform enables members to access first-hand success stories and gain intelligence on new releases and features.
AFSUG serves as a forum for SAP customers to represent their industries, business processes, and technological requirements to share information and experiences. The goal is to accelerate the implementation of successful business solutions and influence the local and global directions of SAP Africa and SAP AG. AFSUG achieves this by promoting the needs and wishes of the user community through regular, focused, and highly professional contact between members, business partners, and SAP Africa at all levels. This contact also assists SAP Africa in managing the service-related challenges presented by rapid growth
The board of directors, which comprises CIO customers, executive partners, and an SAP representative, volunteer their time to manage AFSUG as an independent and non-profit organisation. By providing this platform, AFSUG aims to create a community where SAP users can access valuable resources, gain industry insights, and network with peers.
Read the story on ITWeb here.