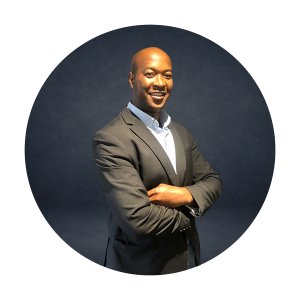 AFSUG chairman Duke Mathebula
While SAP technology will clearly be a key point of discussion at the African SAP User Group's (AFSUG's) upcoming biennial Saphila conference, the event is important for business leaders, too. IT and business leaders can learn and gain shared insights on how to reap the benefits of their SAP technology investments.
Duke Mathebula, chairman of AFSUG – an independent, non-profit organisation representing SAP's customer and partner communities in Africa – said: "As technology continues to advance rapidly, companies must undergo fundamental transformations to adapt. There is a greater need than ever for African SAP customer organisations to comprehend the impact of the latest SAP technologies in the context of cloud, interconnectedness, artificial intelligence, robotics, cybersecurity resilience and more.
"This understanding is crucial for companies considering or already undertaking a digital transformation journey, as it plays a vital role in securing their long-term success."
The aim is to assist other SAP customers understand the consequences of their technological choices
Mathebula said multiple speakers, partners and customers at Saphila 2023 will help to shed light on the significant subject of SAP S4/Hana Cloud ERP solution. The aim is to assist other SAP customers understand the consequences of their technological choices, particularly regarding whether to transition to the cloud immediately or continue using existing assets.
He believes African businesses should perceive the S/4Hana migration as a chance not only to modernise their technology, but also drive fundamental transformation within their organisations. This involves re-evaluating current models and processes and aligning them with the cloud environment.
"The need to strategise migration plans focusing on both technology and business benefits, including return on investment, is critical. As the saying goes, 'Putting new technology on old processes becomes expensive', meaning that it is crucial to prioritise and plan migration strategies accordingly."
Saphila taps into knowledge and experience
To support local organisations, AFSUG has gathered a group of renowned global SAP experts for the Saphila conference. Delegates can anticipate learning from SAP's top minds as well as hearing the success stories and experiences of fellow SAP customers. The conference agenda will feature speakers from various sectors, including automotive, retail, pharmaceutical, financial services, energy and international higher education.
The Saphila 2023 conference will emphasise the cloud and AI, including the announcement of approximately 17 new AI product features. These tools will be available for demonstration to attendees.
Mathebula said: "AFSUG, as an independent non-profit organisation, encourages candid and open discussions, fostering unique dialogue at the conference. We believe that Saphila this year will provide an exceptional experience for delegates, combining both technical and business perspectives."
Saphila 2023 takes place at Sun City resort, in South Africa's North West province, from 9-11 July 2023. Book your tickets to attend Saphila 2023 either in person or – for the first time – virtually by visiting saphila2023.com. For more information, please e-mail [email protected].
Read the original story on TechCentral here.