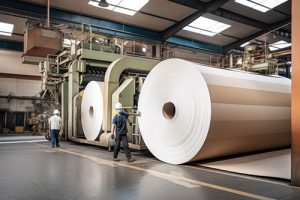 Mondi, which positions itself as a leader in packaging and paper, has successfully used Project Portfolio Office's cloud-based project management software, PPO, at its mills based in Richards Bay and Merebank, KwaZulu-Natal, to deliver close to 2 500 capex projects.
A multinational packaging and paper group with around 100 production sites across more than 30 countries, Mondi's Richards Bay mill produces two key products: Baycel, a premier grade bleached hardwood pulp made from 100% eucalyptus fibre, and Baywhite, a white top kraft linerboard. The organisation's Merebank mill produces a range of office paper products including the premium local brand, Mondi Rotatrim, as well as a range of uncoated wood-free reels for the South African and sub-Saharan African markets.
Mondi's head of project control, Denish Naidoo, explains that in 2011, the company wanted to implement the right project management software in order to create a one-stop shop for project managers at the two mills, which would centralise all of its capex processes, guidelines and information into one place. "At the time, although we had systems in place, they were older and very dispersed. So our project managers had to deal with project-related information sitting in one place and budgets in another, then link this data to engineering standards kept on a separate platform, with document control also found in a different folder."
"The main driver for us was thus to find a project management software that would allow our project managers to access everything they needed for a project in one place. In addition, it was critical that the lengthy manual document control and reporting processes be automated for improved productivity and management." Naidoo added.
By Thomas Chiothamisi
Read the article on Startup Mag here.