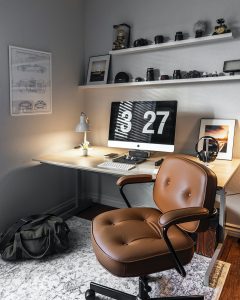 As an agile 'office anywhere' type PR and content agency, working from home means business as usual for icomm – it's a model that has worked for us for more than 14 years.
A company that spends a large part of our time off-site at clients' offices or events, it made sense when we opened for business to do away with overheads such as rent, and a larger administrative staff complement, while also circumventing hours of unproductive time spent in traffic. This still holds true today.
Obviously, not all people and organisations have the same needs and requirements, but for those more service-based workers who are enabled to make the best use of technology, working from home can be sorted out relatively simply.
So, for those businesses looking to maintain remote working after the lockdown period, at least occasionally, or entrepreneurs ready to build their dreams, here are a few things we've learnt over time:
• When it comes to recruitment, you should actively look for self-starter employees who can be productive without constant micromanaging.
• These go-getters need to be equipped with the right tools to work remotely – a laptop, an uncapped fibre connection (plus an optional mobile Wi-Fi router loaded with data as a backup option and for while they're on the road), and an inverter to keep things up-and-running at all times.
• Also important is a multifunctional printer (MFP) for any printing and scanning needs. If there wasn't enough time to organise this before the lockdown came into effect, there are a number of apps that can turn a smartphone into a scanner. Pro tip: When in a pinch, taking photos of documents with your phone and sending them via WhatsApp could be a rough-but-ready alternative.
• Access to collaborative 'cloud meeting' tools, such as Microsoft Teams, Zoom, or Skype for Business for example, where multi-way online meetings can be scheduled, is key to success. This has always worked well for us internally, but we've recently begun to operate client meetings this way too, in order to ensure that the work continues to be done, regardless of self-isolating. Pro tip: make sure that you're aware of security vulnerabilities and that employees know how to secure their apps, and protect sensitive data.
• WhatsApp groups can be very effective for internal communications too.
• As a company, we also have a group e-mail address, with client mails delivered to all employees, meaning that nothing 'falls through the gaps'.
• From an IT infrastructure point of view, icomm's central traffic database, where all our work is saved and tracked, has been invaluable.
• Finally, planning is incredibly important when it comes to making sure that deadlines are met. It is here that regular team communication really comes into play. Each member must have a flexible to-do list for the day, with deadlines where possible.
Keeping the metaphorical lights on, while the actual lights are off
Although this has been less of an issue in the past few weeks, barring the odd power outage, load-shedding in South Africa is probably going to outlast the COVID-19 lockdown.
At icomm, we've weathered a number of years of power interruptions. Our employees have been kitted out with smaller inverters, which are ideal to keep laptops, Wi-Fi routers, a lamp, and even printers up-and-running for many hours. The key is to make sure that they are charged, and then connected correctly to the inverter charger once power is restored.
Because our business is heavily reliant on communication via mobile phones, it's important to ensure that these devices are also charged at all times. It's also good practice to make sure you have an operating – and fully charged – power bank!
And one of the handiest things we've discovered is a battery-operated, chargeable light source – some of these nifty gadgets are also able to keep your mobile phone charged and ready.
While we can't predict the future, it does seem as though working life as we know it has irrevocably changed. At icomm, we liaise with clients who also work from their home offices, at least some of the time, and we think that this might just become a 'new normal' for many more people moving forward.