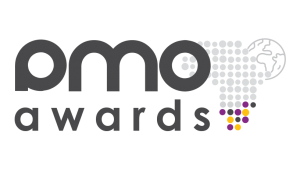 GABORONE, Botswana – The project management office (PMO) of FNB Botswana has been recognised as the top PMO of the Year in Botswana by the South Africa PMO Awards. FNB will now progress to the next level to compete for the title of African PMO of the Year against project offices from the rest of the continent.
This includes South African title winner, the City of Cape Town. The winner of the overall African title then participates in the Global PMO of the Year award.
"Project Portfolio Office took over management of the annual South African PMO Awards competition in 2020, as a result of the work we do with the PMO Forum," said Guy Jelley, CEO and co-founder of Project Portfolio Office, a project portfolio management (PPM) service and solution provider that helps organisations achieve greater project success.
"In this capacity, one of our major goals is to build and foster greater involvement, networking and knowledge sharing from more project offices within southern Africa, including Lesotho, Swaziland, Mozambique and Botswana. As such, we were pleased to see a Botswanan entrant for the very first time, in FNB Botswana.
"This PMO is proactively and continuously seeking ways to innovate and improve, and is very open to feedback from stakeholders and clients," Jelley continued. "The FNB Botswana project office adds tremendous worth to the organisation by aligning focus with the strategic objectives, continuously re-evaluating value by testing relevance and checking on benefits realisation.
"And their hard work doesn't end here. As the Botswanan PMO of the Year, FNB Botswana will go on to compete in Global PMO Awards for Africa award category and, if successful, will then be pitted against winners from Asia-Pacific, Europe and The Americas."
A journey of more than five years
According to Omphile Sehurutshe, Head of PMO at FNB Botswana, the bank's PMO has spent the past five years ensuring that the correct structure, processes and tools are in place. "We've done a lot of foundational work on the project office since it was established in 2015, including test driving our tools, assessing the structure and challenging our principles and processes, in order to make sure that all of these areas are working together optimally.
"By allowing all of our team members to relook at each facet of our project office, we've ensured that it continues to evolve and grow. Based on the positive development we experienced, the consensus was that now – with the expansion of the PMO Awards 2020 to include Botswana – was the right time to share our story.
"We also felt that the awards process, which involved an initial submission, an interview and Q&A session with 13 local judges and a formal video presentation, would provide an excellent opportunity for an independent review by experts within the project management space, with constructive feedback," he revealed.
"Even more than the potential validation that the award could offer us, we really wanted advice on areas for improvement and future progress from both the judging panel and industry peers."
A valuable process
"As the first-ever Botswanan entrant, we were a little intimidated when it came to the in-depth submission process, but felt heartened not only when we understood that the same input and guidelines were given to all competitors regardless of where they were from, but also when we were provided with input from previous PMO of the Year award winners," Sehurutshe explained.
"The content submitted by earlier award winners was of enormous value to us, and our team spent hours going through the information, drawing comparisons as well as identifying areas within our own project office that needed more focus. In addition, communication around the awards process was excellent, as was the transparency. And the support received from the mentors assigned to us was exceptional; they were always available for feedback and were very responsive."
A real benefit of the information-gathering process was the opportunity to request feedback from departments that the project office had not received input from previously, he added. "Having to retrace our steps from the start of the PMO, and also receiving positive responses from our co-workers, meant that we could reflect on our entire journey as a project office. Interestingly, at the start of the submission, we had only three people dedicated to working on this, but the further the process progressed, the more team members became involved. This ended up being a real collaboration and a great bonding experience for us."
Further to these positive gains, the FNB Botswana PMO team realised that regardless of the type of project office or where they are situated geographically, their challenges are not unique. "The PMO awards have really highlighted that we all share common issues," said Sehurutshe. "It was fascinating to realise that we all have shared experiences; the only real difference is how we approach these issues.
"This entire experience has been an exciting one for FNB Botswana, allowing us to take an in-depth look at where we have come from, and how we've been doing. This is something that you're just not able to do on a regular basis," he adds. "We truly believe that, as a PMO, if you had to undergo this process every year, it would bring enormous growth.
"Our plan for the future is to continue to participate in the awards for many years to come. We would like to invite other local project offices to participate and join us on this highly positive experience."
Said Jelley: "Moving forward, we would like to see representation from each country at the African PMO of the Year awards, and as such, we believe that the inclusion of Botswana was a great step in the right direction. African PMOs perform just as well as their global counterparts, if not even better in certain respects.
"We look forward to gaining greater traction every year within southern Africa and beyond," he concluded.
Read the article on Starconnect Media here.