Recharger, South Africa's leading supplier of prepaid electricity sub-meters, tokens and token vending solutions, provides practical tips on how South Africans can save on electricity.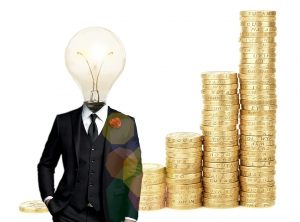 By Zachariya Lockhat, Business Development Head: Recharger Prepaid Meters
Goodbye 2020 and hello 2021! It makes good economic sense to carry on implementing some of the lessons we learned last year, when every rand spent counted more than ever, and people were more inclined to 'work smarter' and embrace new ideas.
A study based in Cape Town has shown that – on average – customers reduced their electricity use, when switched from postpaid monthly bills to prepaid electricity metering, by 1.9 to 2.2 kWh per customer per day, or 12 to 15 percent. This represents a significant saving.
As the year is still young, we bring you some thoughts on how to save on your electricity bills. Much of it is really common sense, but it's good to be reminded.
Turn off unnecessary lights and switch to energy-saving LED light bulbs. Additionally, use natural light wherever possible.
Take shorter showers – and save water as well as electricity.
Turn the hot water off when you are shaving, washing your hands or brushing your teeth.
Unplug your unused electronics and save electricity by saving on your standby power.
It's summer – why not embrace your inner Braai Master and cook outdoors whenever possible?
And still thinking about the kitchen – did you know that using alternative cooking appliances like the microwave, a slow cooker, pressure cooker or electric frying pan will use up less electricity than your conventional oven?
Keep your fridge and freezer running at optimal temperatures – for your fridge, this is around 3°C and your freezer should be at -20°C (according to a major appliance manufacturer) but remember to consult your manufacturer's documentation for your optimal settings.
Wash your laundry in cold water, with a full load, and hang your washing out to dry rather than using a tumble drier. Summers in South Africa are tailor-made for drying laundry outside – it's better for the planet as well as your budget!
Finally: install a prepaid electricity sub-meter and work smarter in measuring and monitoring your electricity consumption. It works very much like a prepaid cellphone – you pay upfront before you use it, and in this way, you can eliminate large and unexpected monthly bills. A registered electrician must install the sub-meter.
Once your sub-meter is registered and activated, you can buy prepaid electricity tokens countrywide from numerous retail outlets, including retail stores (Checkers, Spar, Dischem, Shoprite or Boxer), banks (FNB, Absa, Nedbank and Standard Bank) and petrol stations (including Shell, Sasol, Caltex, Engen and BP). You can also buy tokens online from the Recharger Pay Portal or PayCity, as well as from mobile vendors using Flash and Kazang.
And so why not consider installing a prepaid electricity sub-meter for your home or business? After a while, you will wonder how you ever lived without one!
ABOUT RECHARGER PREPAID METERS:
Recharger is South Africa's leading supplier of prepaid electricity sub-meters, tokens and token vending solutions. More than 200,000 Recharger meters have been installed for both local and international commercial, industrial and residential clients, across any sector requiring utility management, ideal for property owners, contractors and tenants wanting to manage energy consumption more efficiently.
With a comprehensive range of meters, including three- and single-phase, split, wired, and wireless options, Recharger's prepaid metering solutions are of international standard, as well as being Standard Transfer Specification (STS) compliant. Recharger is also proud to be the only organisation of its type to offer a lifetime warranty on certain products.
Read the original Engineering News article here.