Smart Home Automation: where to start?
Pic
Glenn Noome, director at Smart Integration
A recent TIME magazine article took us on an inspiring journey painting pictures of what we can expect from our smart homes by 2030.
It's 6 A.M., and the alarm clock is buzzing earlier than usual.
It's not a malfunction: the smart clock scanned your schedule and adjusted because you've got that big presentation first thing in the morning.
Your shower automatically turns on and warms to your preferred 103°F.
The electric car is ready to go, charged by the solar panels or wind turbine on your roof.
When you get home later, there's an unexpected package waiting, delivered by drone.
You open it to find cold medicine.
Turns out, health sensors embedded in your bathroom detected signs of an impending illness and placed an order automatically.
Good thing you already knocked that presentation out of the park.
Sounds Utopian and, as the author indicates, we are looking at a considerable amount of time to go, says Glenn Noome, director at Smart Integration, an Ulwembu Business Services organisation, but we're not as far off as we may think, he adds.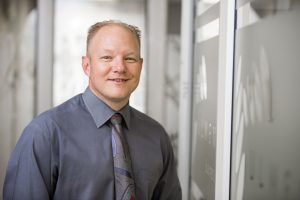 "At its most basic, smart home automation is referring to the integration of Internet of Things (IoT) products and solutions into the home," he says.
"This can include lights, aircon, CCTV, blinds or curtains, appliances and plugs, which are then controlled remotely via apps, voice commands, remote controls or touch.
"There are homes today, in South Africa, that are controlled and monitored via CCTV and remote devices by home owners from the comfort of their office desks.
Consider the new mom who checks in on the child-minder via camera, or the worried dog owner who video calls their hounds over their lunch break, notices they've run out of water and remotely fills the water bowl.
"It's happening already, perhaps not to the futuristic degree indicated in TIME's article but we will get there – some of us, whether we want to or not.
" Statista tells us that revenue in the smart home market is currently worth $414 million, with an expected CAGR of 16 percent by 2024 and 11.5 percent household penetration anticipated across the same timeframe.
Although adoption rates will be directly linked to affordability as well as the speed of 5G implementation, 5G is here, and we should be preparing for the doors it's going to open for us, says Noome.
With automation comes risk "As much as smart home automation is going to make our lives easier, one of these doors will also lead to the various security risks associated with having every device and appliance online and plugged in," he adds.
Noome says home automation system security is dictated largely by the chosen installer and guided by the mechanism in question.
He explains that the communications and control systems will run on network/IP/wireless infrastructure and the security of this infrastructure is decided by the IT professional.
"There are varying levels of security that need to be built into these systems but it largely depends on the system in question," he adds.
"Your home security and CCTV systems will require critical security, while lighting isn't really a major security risk in the residential space." Noome says there are several protocols that home automation systems are built using, including Zigbee, Zwave and others. Some run purely wirelessly and others are wired into the system, but all bring varying levels of security with them and consumers should understand the difference.
"In addition to global areas of concern, like CCTV or baby monitors being hacked and mixing old and new technologies in a smart home, South Africans also have to worry about whether or not their systems will hold up during load shedding," he says.
"At the end of the day, in the event of a power outage, a smart home would most likely behave in much the same way as an ordinary home, in that everything powered by electricity would stop working.
So, much as is the case in ordinary households today, an uninterruptible power supply (UPS), inverter or generator would be needed to protect and keep the security system running."
Noome closes by saying that, as South Africans begin their slow migration to smart home environments, their best first step would lie in choosing their installation partner – one who takes stock of the entire home and requirements, both current and potential, and builds a system to suit the individual home needs.
"Start off with a solid consultation with a team that has experience in this arena and you won't go wrong with the rest of your smart home automation migration."
About Ulwembu Business Services: South African black-owned management consulting and ICT services company, Ulwembu Business Services, facilitates the transformation of private and public enterprises into optimised, digitised organisations, through its specialised technology and business consulting services offering.
A value-driven business with a reputation for innovation, integrity and consistency, Ulwembu Business Services is comprised of five companies that focus on key areas of ICT for leveraging technology, people and processes to create sustainable value for its clients.
About Smart Integration: Smart Integration, an Ulwembu Business Services organisation, is a service provider and aggregator of advanced automation and security systems, data centre infrastructure and data cabling.
The company is a strategic business partner for building management systems and a respected provider of customised control and automation solutions.
https://www.businessghana.com/cms/img/news/2020-06-05-1252534.jpg .