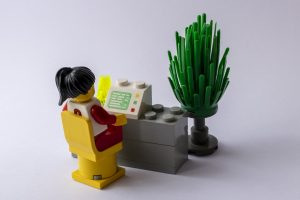 For some people, working from home is easier than in an office; for others less so. The real truth is that, wherever you're operating from, distractions are everywhere.
Be it an an extended coffee (or smoke) break with colleagues at the office, or the siren call of Insta Stories and that Netflix box set you're bingeing on when you're working from a home office, how can you, a newly-minted remote worker, ensure that you maintain focus where it needs to be?
An 'office anywhere' PR and content agency, icomm has many years of experience in keeping up productivity levels, regardless of location.
Here are our top tips:
Set up a dedicated workspace within your home. The psychological importance of an area that is reserved strictly for work cannot be over-emphasised.
And so, if you are suddenly creating a space at home for the next few weeks, months (or longer) while we practise physical distancing, you need to make it yours for the time you are actually 'at work'. This means getting off the couch and out of bed as a critical first step!
It's important to have an area earmarked for work, free of clutter from other, unrelated items, so identify a comfortable, quieter area to set up a desk or table space and chair, with enough room to sit comfortably.
If you have to turn the dining room table into your workspace, then it's a good idea to pack up your things at the end of the day and transform it back to its usual look and function.
Create some space to store folders and other stationery items (in icomm's case, a large amount of our work is completed online, but it's still almost impossible to get away from some paper documents and files). Keep them within reach for quick and easy reference.
Check in regularly with your manager and colleagues. Beat the isolation blues by using the many available collaboration and video conferencing tools, like Slack, Microsoft Teams, Zoom and Google Hangouts. Not only will will these assist with team efforts and workflows, but they're brilliant for communication and group meetings too.
Be strict about your work day. Office hours and deadline-driven expectations give your day some shape. At the end of the day, you're employed to deliver, and this does not change whether you're operating in an office space or from home. Make sure that you get up – and show up – just as you would on a normal day at the office.
By the same token, it's important to draw a line under your workspace when the day is done. Sign off physically and mentally, get back into your home environment, close the laptop when your working day is over, and allow yourself to relax.
Employees are a business' most critical resources, and a strong community of workers who are able to operate seamlessly and consistently is the difference between a 'make' or 'break' scenario for many organisations today.
They say that 'a change is as good as a holiday', so the time to embrace your new working environment, and the new energy it can bring to your career, is now!