Lightning and surge protection specialist DEHN Africa will next be offering its CPD-accredited seminar, 'A comprehensive approach to Lightning Protection', in November 2019.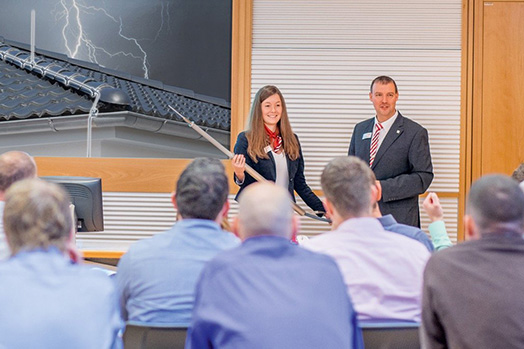 Hano Oelofse, managing director at DEHN Africa, says, "This practical seminar is a true value-add for engineers and consultants, and will take place on 21 and 22 November as part of DEHNacademy, the training wing of DEHNAfrica. The course will provide successful candidates with two CPD points.
"DEHNacademy was established in 2014 to offer practical knowledge and skills in the fields of lightning protection, surge protection and safety equipment, offering customer-specific seminars as well as this CPD-accredited session."
The workshops are both industry and application specific, including training in photovoltaic systems, wind power, petrol stations, LED lighting, the mining industry, hazardous locations, and earthing and bonding.
Other training offered by DEHN Africa includes the IEC/SANS 62305 part 1 – 4 standards, for lightning and surge protection, DEHN's Red/Line and Yellow/Line surge protection, lightning protection, earthing and safety equipment, as well as DEHNconcept and DEHNsupport Toolbox software training. Courses are offered via e-learning as well as through classroom training onsite at DEHN Africa's premises. The accredited CPD seminars are aimed specifically at electrical engineers and related consultants.
To register for the seminar or to find out more, visit https://www.dehn-africa.com/en-za/dehnacademy