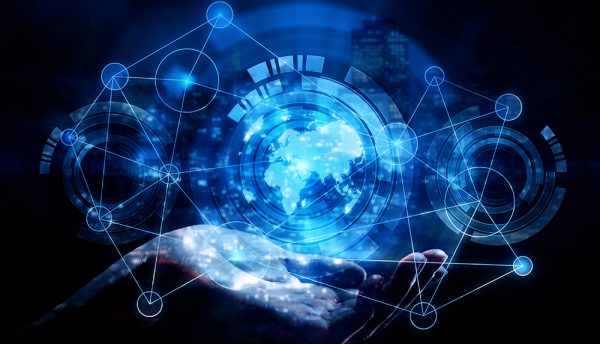 Technology and business leaders descended on Sun City for Saphila 2019 to discuss the role of new and evolving technologies in addressing key public and private sector challenges at Saphila 2019.
Saphila is a biennial conference for SAP users, partners and customers focused on knowledge-sharing around innovation, implementation and service delivery using SAP technologies.
Cameron Beveridge, Regional Director: Southern Africa at SAP Africa, says the demands put on organisations to deliver exceptional customer experiences will only increase in light of the constrained economy.
"Organisations will increasingly need to utilise advanced technologies to improve how they develop, implement and measure key interactions with customers and employees," he said.
"Globally, this process is being supported by the spread of Intelligent Enterprise capabilities in which organisations transform their data into insight to deliver innovation and optimal experiences. This year's Saphila will provide invaluable insight into how African organisations can use these capabilities to drive their performance and run better."
The concept of 'experience' – specifically relating to the types of experiences that organisations offer their customers and employees – has gained immense prominence, thanks in part to the proliferation of connected devices such as smartphones and consumers' growing demand for convenient, personalised interactions with the companies and brands they support.
Bertrand van Overschelde, Vice President of Sales for EMEA at Qualtrics co-hosted a presentation about how organisations can improve their businesses with the latest experience management technology, while Glen Mashinini, Chairperson of South Africa's Electoral Commission, shared some of the challenges – and opportunities – of delivering a positive voter experience as election management bodies around the world seek to incorporate more technology into the electoral process.
Putting the 'i' in 'enterprise'
One of the big announcements surrounding Saphila 2019 is the latest release of SAP S/4HANA Cloud, which adds a series of innovations to make it easier for organisations to add Artificial Intelligence, Robotics and greater customisation to their business processes. According to Beveridge, the latest release is in line with SAP's global commitment to automate 50% of manual tasks within its storied ERP system.
"For example, intelligent accruals management allows quicker closing of books through automated conversion of purchase order data into posted accruals, while defect code proposal speeds up quality checks and increases the quality of data as defects are automatically categorised based on free-text entry," said Beveridge.
"The new release enables organisations to accurately simulate new commercial offers and roll them out 40% faster, while intelligent product design speeds up go-to-market time and reduces the time to personalise products and services. As the battle lines around customer experience harden, this type of agility will be invaluable in organisations' efforts to serve and delight their customers."
A full speaker line-up of local and global experts shone a spotlight on how African organisations can develop Intelligent Enterprise capabilities and take advantage of the immense opportunities of the Fourth Industrial Revolution. Andreas Heckmann, Senior Vice President of Digital Business Services at SAP SE, provided insights into "The Intelligent Enterprise in an Experience Economy", while Isabell Petzelt, Global Vice President of Customer Strategy and Innovation at SAP America highlighted the role of people and technology in innovation.
Tom Raftery, Global Vice President, Futurist and Innovation Evangelist at SAP closed the conference by pointing to the future of digital and sharing key predictions of where the next 10 years of digitisation will take us.
Other highlights at Saphila 2019 included:
Dedicated conference streams focusing on Digital Core, Customer Topics, Customer Experience, People Experience, Tech-Talk, Application Management, SAP S/4HANA and Public Sector
Specialised customer group discussions featuring SAP implementation partners and customers such as Deloitte, Mass Discounters, SAPPI, Britehouse, Consnet, Spar Group, Distell, Eskom, Dis-Chem, Sasol and Accenture.
An extensive exhibition space where partners and customers displayed their latest innovations developed using SAP technologies
A dedicated mobile app for Android and iOS devices that added further interactivity to the exhibition experience by prompting users with targeted messages as they engage with exhibitors