Marketing today is a very different beast to even five years ago, and the question of what lies in the future for the local marketing space is one that is being constantly mulled over. There's no doubt though, whether you're a consumer facing brand or a B2B organisation, small business or enterprise-level firm, you have to incorporate a digital element into your campaigns to stay current and make sure you remain relevant.
It's all about reaching your audience in the way that they want to be reached.
Consider Generation Z. As the newest generation enters the workplace, companies have to change strategy from focusing on Millennials, to cater for a new, digitally savvy generation that essentially grew up on social media and is more interested in less traditional forms of communication.
Born from 1996 onwards, Generation Zers can be categorised as preferring to consume information in bite-sized chunks, being willing to switch brands for better experiences or opportunities, and having a shorter attention span (six to eight seconds, according to this article).
The same source states that the average Generation Z consumer has been exposed to more than 200,000 marketing messages before the age of 15, and continues to say that because of this, "they have naturally learned to quickly decipher through what matters. The key for brands to quickly and effectively connect with Gen Z is to create and curate content that makes them feel comfortable."
So, how do you target a market like Generation Z that has never really experienced a barrier to real-time information and communication? PRWeek makes some excellent suggestions on reaching Generation Z:
Target them where they are, they aren't coming looking for you!
Instagram and Snapchat are considered the most rapidly evolving media platforms to reach Generation Z, with 38 percent of this group spending most of their time on the latter, 28 percent on the former.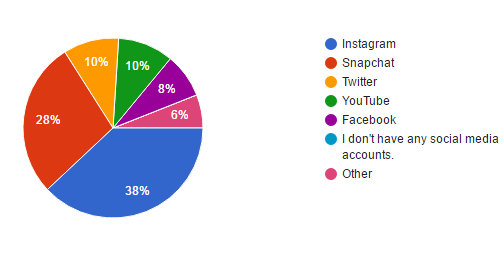 This website also makes some good suggestions on how to engage with Generation Z, stating that not only is relatability key, but 66 percent of Gen Z want their jobs to have an impact on the world, with 88 percent more likely to buy a product that has some sort of social or environmental impact. It also says that honesty, transparency, and authenticity are the three critical traits of which brands should be aware.
A study by Sharethrough states that Gen Z, which numbers 69 million people with the spending power of USD43 billion, sees smartphones as its primary go-to devices, using them for 15.4 hours a week. Not only this, but they're prepared to watch videos on their phones throughout the day (more than 30 minutes of mobile video per day, mostly Facebook, YouTube, Snapchat and Instagram). 71 percent reported that they use their phones to watch video on a daily basis, with only 52 percent watching TV. The study notes there has also been a 41 percent increase in the use of ad-blocking software in the past 12 months.
It's time for organisations to embrace this new way of thinking, by ensuring that their websites are mobile browser friendly, as well as making use of Google's mobile search functionality to allow for geo-targeting. And with so many Gen Zers leaving Facebook (Blue Magnet's State of Social Media in South Africa 2016 says that 13 to 18 year olds are leaving Facebook while the 19 to 23 category has seen no growth since 2015) it might be time to consider incorporating Snapchat's SnapAds into your arsenal. Did you know that Snapchat claims its ad click through rate is five times higher than on other social media channels?
However you're communicating, the information you share must be personalised, honest, authentic, reliable and continually relevant, after all isn't relating to your customers what it's all about?
To meet the icomm team, visit stand E15 on the upcoming Madex 2017 show, taking place on 7 and 8 June at the Sandton Convention Centre. Register now for your free entrance on www.madex.co.za  #madex2017