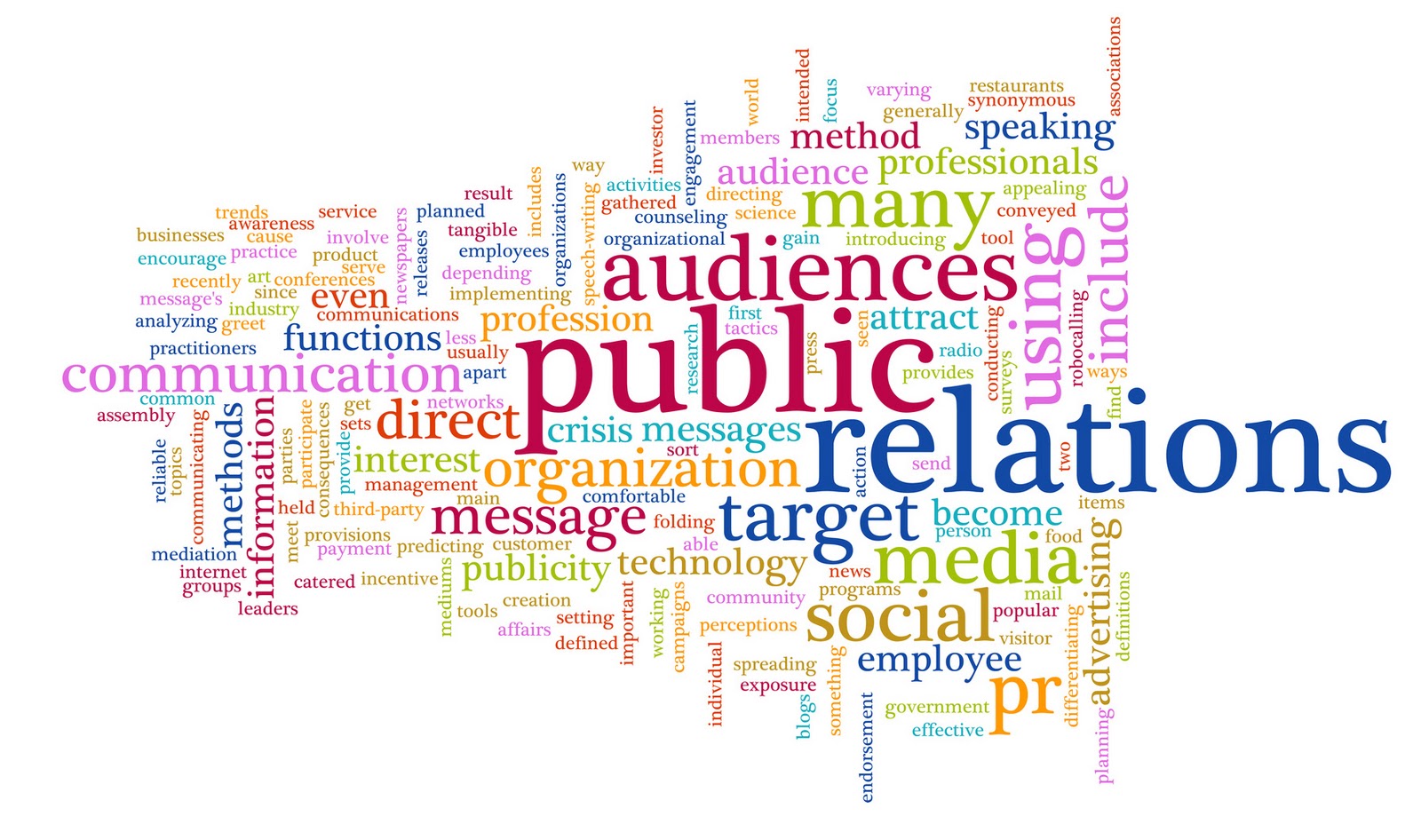 Wrong. Public relations is more than just pitching stories to the media or mailing out press releases. The term "PR" covers a number of related activities, all of which are concerned with communicating specific messages to specific target audiences. Every organisation, no matter how large or small, ultimately depends on its reputation for survival and success. Public Relations is all about reputation – the result of what you do, what you say and what others say about you.
In today's competitive market, reputation can be a company's biggest asset – the thing that makes you stand out from the crowd and gives you a competitive edge. Effective PR can help manage reputation by communicating and building good relationships with all organisation stakeholders. To do this, public relations typically encompasses the following areas:
Research: You have to thoroughly understand not only your company but also your customers and potential customers. What do you offer that is unique or special? What are customers looking for? And how well do you fill those needs?
Strategic planning: Define each target audience, your marketing objectives for that group, and the messages you must communicate in support of those marketing objectives.
Publicity: For most small businesses, the central public relations activity is publicity — getting visibility for your products and company.
Community relations: Building local community relationships can be the most important communication activity undertaken by an organisation, yet it is often overlooked. For local businesses and franchises, it is important to get to know your neighbourhood and to get involved with local initiatives. This will in turn help raise awareness of your business and services.
Internal relations: Employees are the internal audience. Whilst PR practitioners are not responsible for the day-to-day intercourse between colleagues, we can help an organisation achieve its goals by building understanding and engagement with staff, this in turn can improve loyalty and retention.
Investor relations: With the current economic volatility, public perception is more powerful than ever as it can send stock prices soaring or plummeting. Investor relations is the aspect of PR that communicates the company story to stock analysts and other financial professionals.
Stakeholder relations: A stakeholder is anyone or any organisation that holds a stake in how well your company performs. A key vendor is a stakeholder; rumours that you are financially shaky may cause them to restrict your credit terms. Other key stakeholders can include top consultants, board members, your bank, suppliers, sales representatives, distributors, and industry gurus.
Corporate Social Investment: When a company gives to charity, it wants to help the cause, but it also wants to be recognised for its contribution. PR specialists can help you get maximum publicity and goodwill from the time, effort, and funds you donate.
Communications training: In large corporations, PR specialists may spend a lot of time coaching senior executives in dealing with the media and other communications skills. Your agency should also be able to advise executives on a suitable strategy for both day-to-day PR as well as PR crises.
In short, PR is the discipline that looks after reputation, with the aim of earning understanding and support and influencing opinion and behaviour. It is the planned and sustained effort to establish and maintain goodwill and mutual understanding between an organisation and its publics…
Clearly not just sending out press releases then.